5 min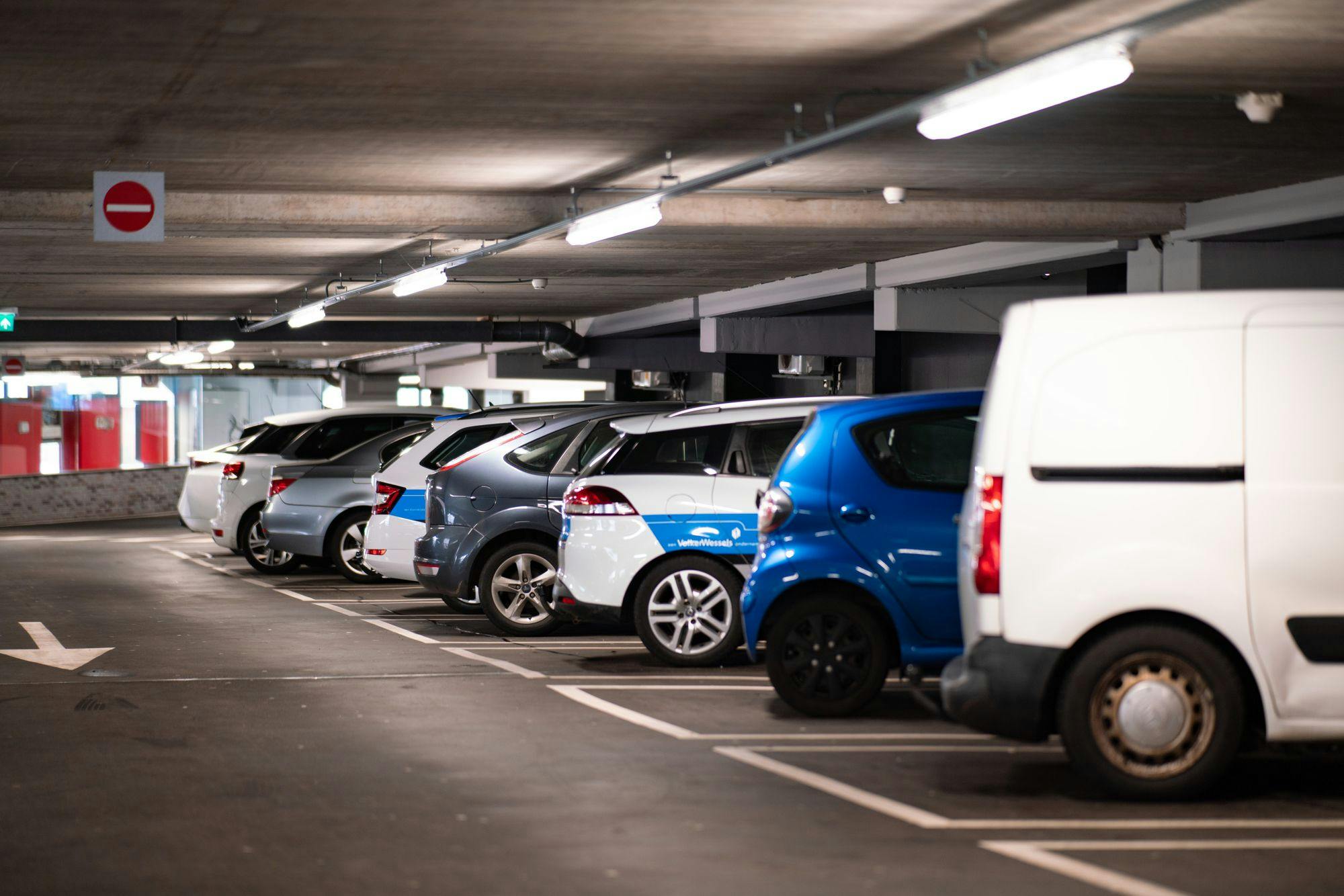 Traffic congestion is undoubtedly one of the most significant urban transport problems. According to Zhang et al. (2011), 40% of the world's population spends at least one hour every day on the road. Land transportation via road is the most widely utilized method of transportation. The widespread use of this mode of transportation has resulted in traffic congestion in highly populated urban areas, with all of the harmful repercussions it entails. Back in 2006, Shawe-Taylor argued that these negative ramifications include pollution and its adverse impact on the environment and human health, let alone now. Spending a lot of time on the road increases energy consumption, which has a detrimental influence on both individual and national economies and the environment. Various medical investigations have demonstrated that traffic congestion harms public health by increasing the risk of heart and respiratory illnesses. Furthermore, according to the WHO, approximately 7 million people die each year due to pollution-related health issues.
The necessity to spend time searching for free parking places is one of the reasons for this high amount of time on road transport. The unavailability of free parking spaces is considered one of the primary reasons for traffic jams. In the center of big cities, it is believed that 10% of the traffic circulation is due to a lack of free parking space leading to congestion, as drivers spend nearly 20 minutes searching for a space (Tamam et al., 2020). Moreover, congestion and parking are interrelated because searching for a free parking spot creates additional delays and increases local circulation.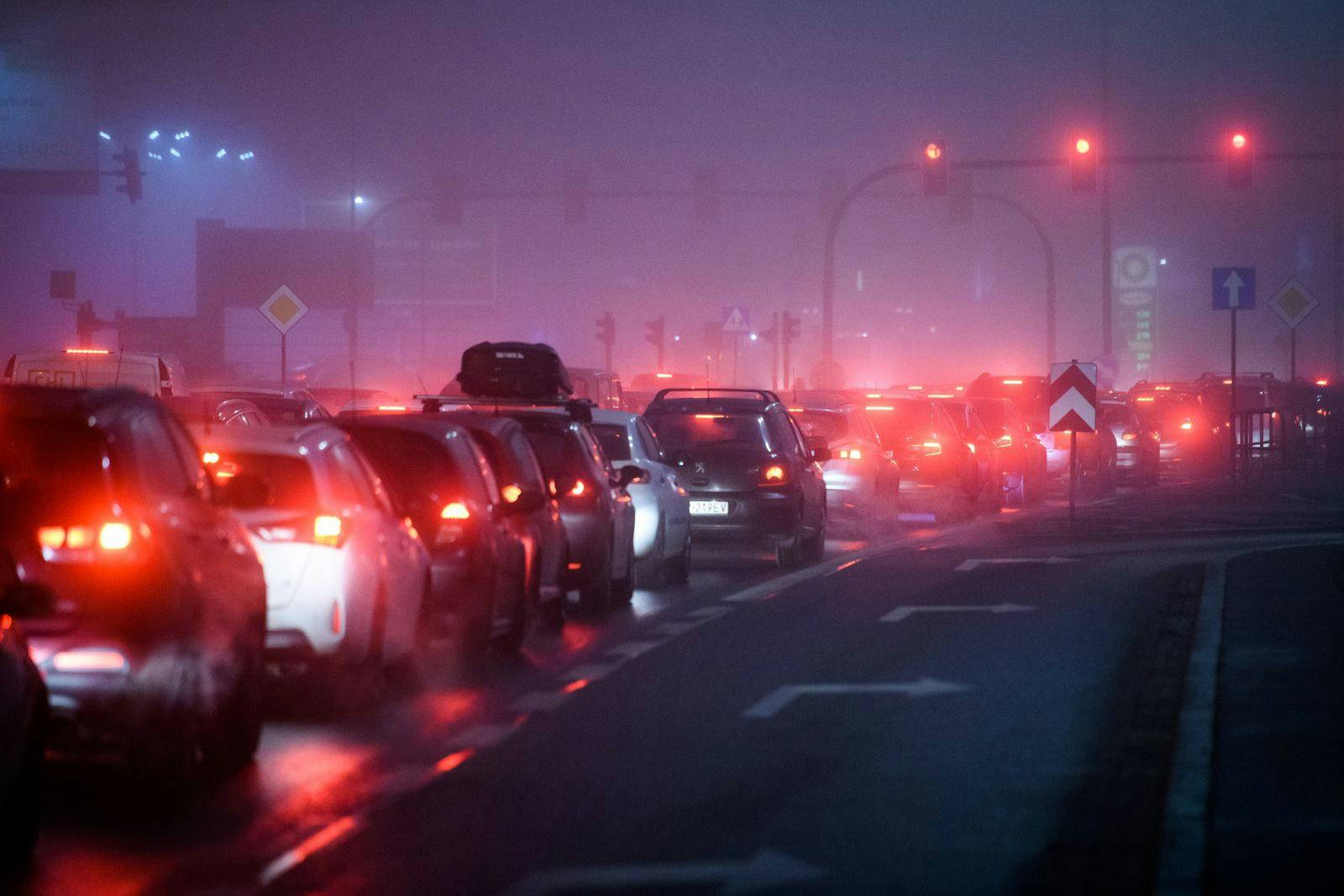 Photo Credits: Jacek Dylag
Overpopulation of cities requires solid strategic plannings that use infrastructure, innovation, and technology to adapt to the changes of the world, which has recently started. The emergence of megacities across the globe led to the development of smart and efficient parking management systems to meet the extraordinary demand for parking spaces. Most of the solutions nowadays are focused on the technology implemented in smart cities, and smart parking is one of the first steps to upgrade traditional metropolises to become more innovative.
What is smart parking?
Smart parking helps drivers efficiently and effectively search for an available parking space through information and communication technology (ICT) in no time. It uses a practical IoT application that can dramatically improve everyone's life.
Intelligent parking spaces are systems that optimize the way of parking, either by streamlining the processor or reducing the space required. The installed IoT sensors determine where empty parking spaces are located. The system is smart enough to indicate real-time information of parking space availability and occupancy of parking lots.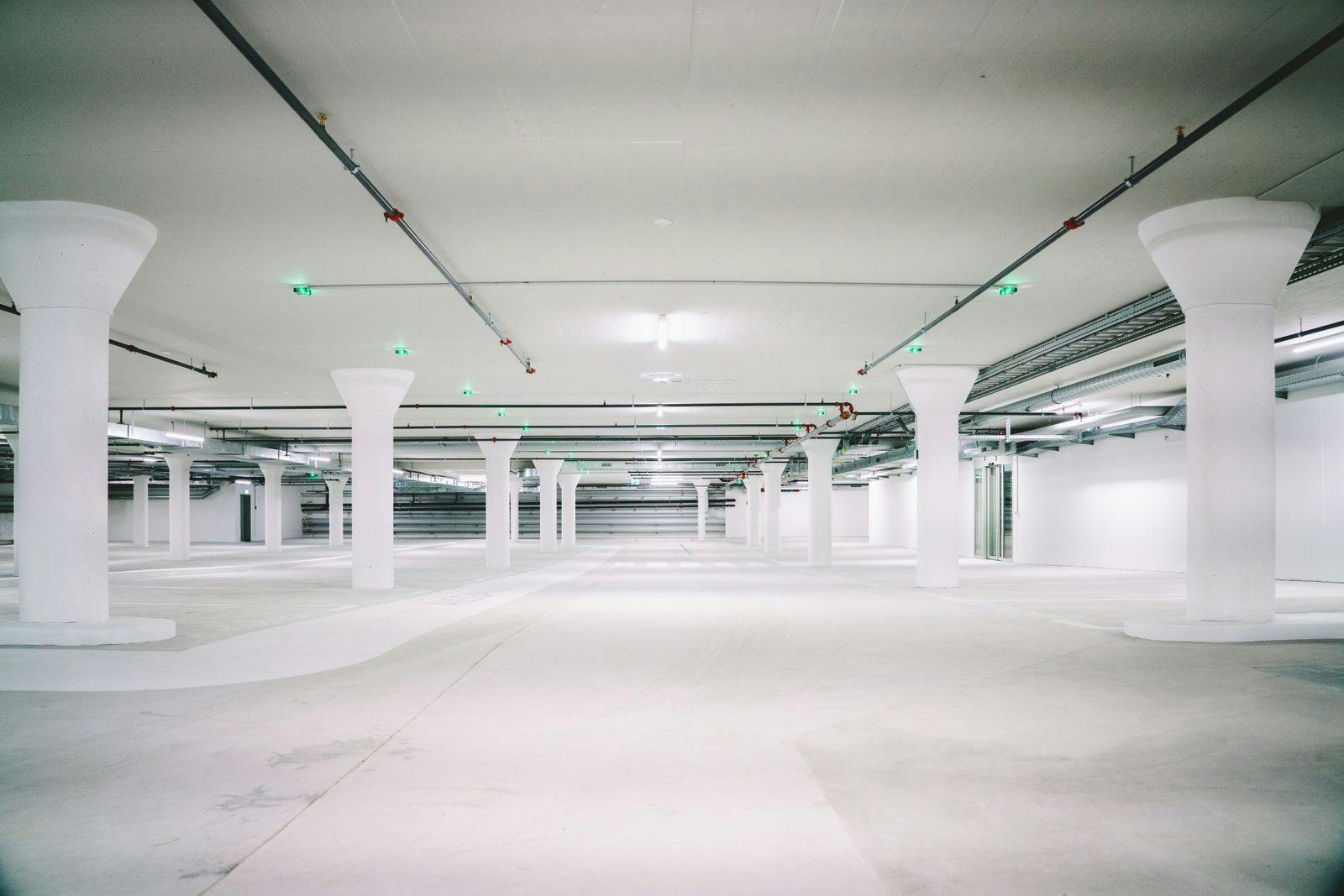 Photo Credits: Claudio Schwarz
How does it work?
The live data about the parking is regularly transmitted over a wireless connection to a cloud server. All the data collected from the parking lot is analyzed in real-time to produce a map of available spaces and send it to the drivers looking for a free space.
Mainly, IoT innovative parking solutions use wireless ultrasonic sensors installed at each parking space that can detect the presence of a vehicle. The IoT device placed in the parking space will send a periodic update by wireless signal using a lightweight protocol to a cloud server running IoT services. The cloud will assemble the data about all parking slots, and then the user can check the available parking spots via a web or mobile application.
How do these IoT sensors detect free parking spaces?
Based on the type of parking - indoor or outdoor, the system can use different types of technologies to detect the presence of a vehicle in the parking space, such as radar, magnetic detection, or ultrasound.
Besides, an IoT-based intelligent parking system configuration is determined by software and hardware requirements for each IoT configuration and system architecture. For example, it's better to use Low Power Wide Area Network (LPWAN) protocols for the devices (gateway and sensors) in large parking lots. Low consumption devices such as LoRa can run more than 5 years without a battery change, reducing the cost of maintenance and increasing operational efficiency.
How does Emitu's IoT indoor parking management solution work?
Our solution works by using the Aconno Range sensor placed in the parking space. The device is added to each space's ceiling, and periodically measures the distance to the floor. Whenever a car is parked in the area available, the sensor detects the change in the distance and sends the data to the gateway.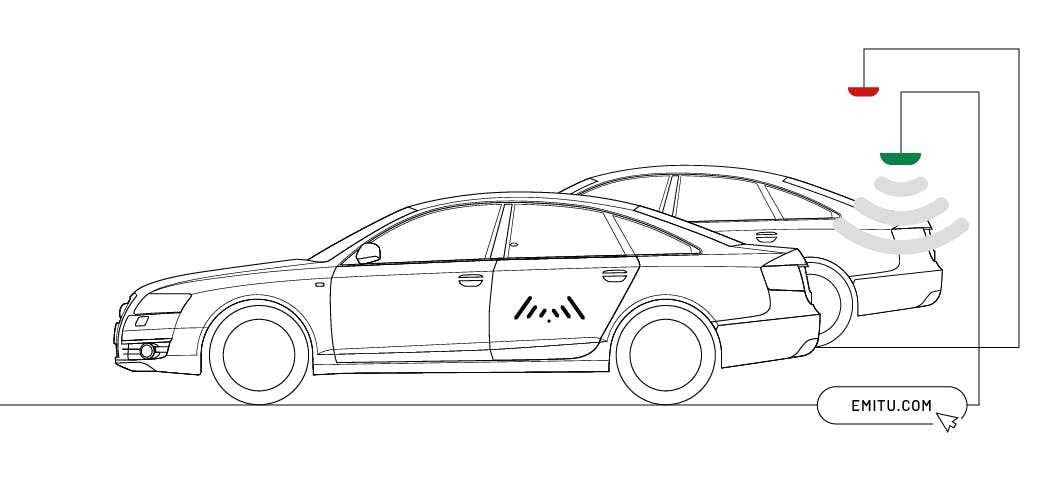 Emitu Smart Parking Management - Photo Credits: Emitu
A set of gateways spread across the parking IoT scans for the data from the Aconno Range and then send it to the cloud. Through Emitu's platform, users of the parking lot can check how many parking spaces are still available in real-time.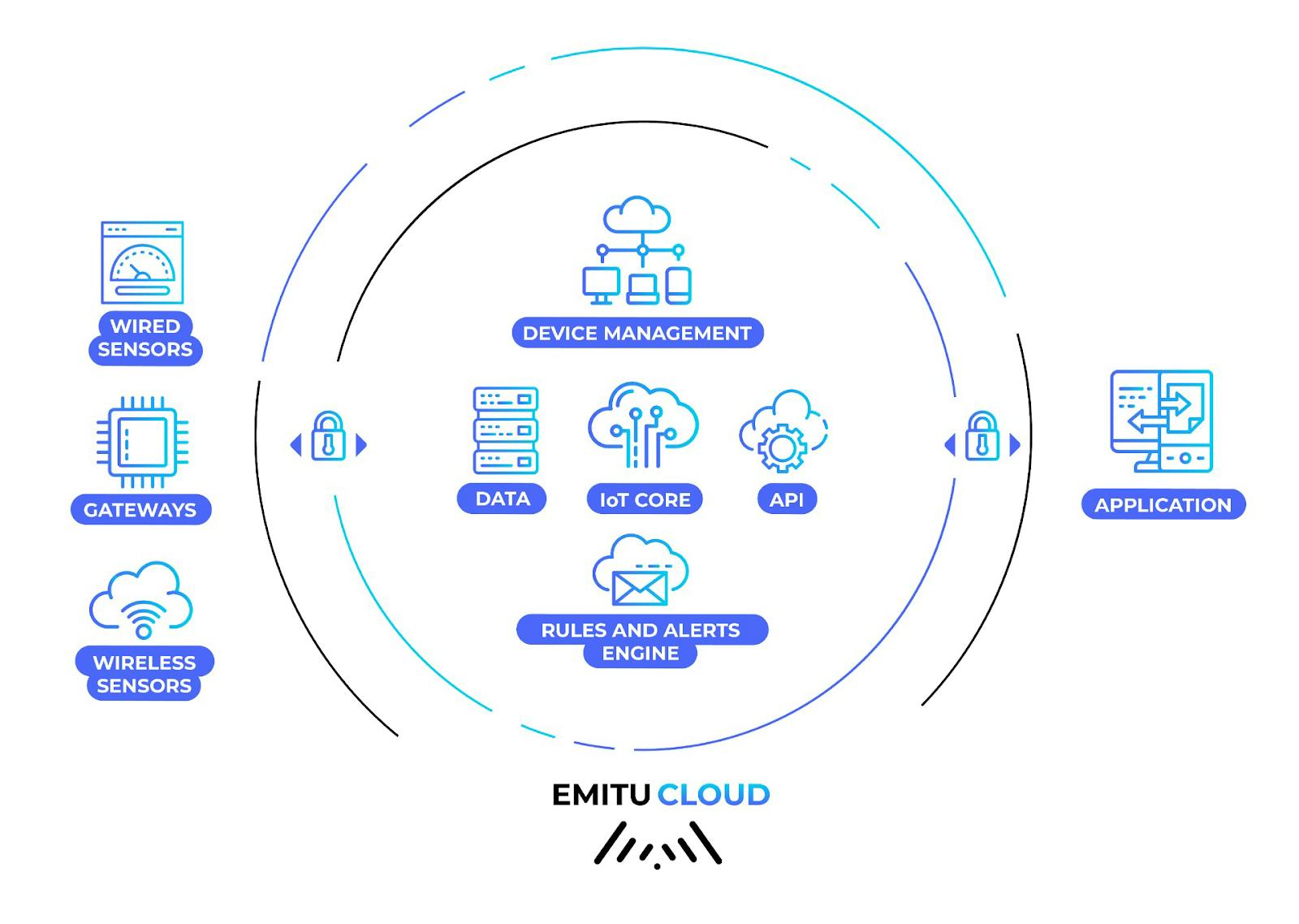 Emitu IoT Platform - Photo Credits: Emitu
In addition, in Emitu's platform, one can log in and check any available parking spaces through a mobile phone or computer, through a map, or even through a table, if preferred.
In conclusion, the solution for congested cities could be the cost-effective solution of smart parking, rather than high investment and longtime infrastructure changes of urban areas. The cost and time-saving impact for citizens in metropolitan cities are evident. Finally, we can consider that smart solutions can improve convenience and experience in our daily life.
Are you ready to embrace the future of smart parking? Join us for a brighter and more intelligent future of IoT!
Sources:
a) Shawe-Taylor, J.; de Bie, T.; Cristianini, N. Data mining, data fusion, and information management. In IEE Proceedings—Intelligent Transport Systems; IET: Hertfordshire, UK, 2006; Volume 153, pp. 221–229.
b) Tamam, I., Wang, S., & Djahel, S. (2020, September). An IoT-based Eco-Parking System for Smart Cities. In 2020 IEEE International Smart Cities Conference (ISC2) (pp. 1-6). IEEE.
c) Vera-Gómez, J. A., Quesada-Arencibia, A., García, C. R., Suárez Moreno, R., & Guerra Hernández, F. (2016). An intelligent parking management system for urban areas. Sensors, 16(6), 931.
d) Zhang, J.; Wang, F.; Wang, K.; Lin, W.; Xu, X.; Chen, C. Data-Driven Intelligent Transportation Systems: A Survey. In IEEE Transactions on Intelligent Transportation Systems; IEEE: Hoboken, NJ, USA, 2011; Volume 12, pp. 1624–1639.
Contact account manager
No ads or subscriptions