5 min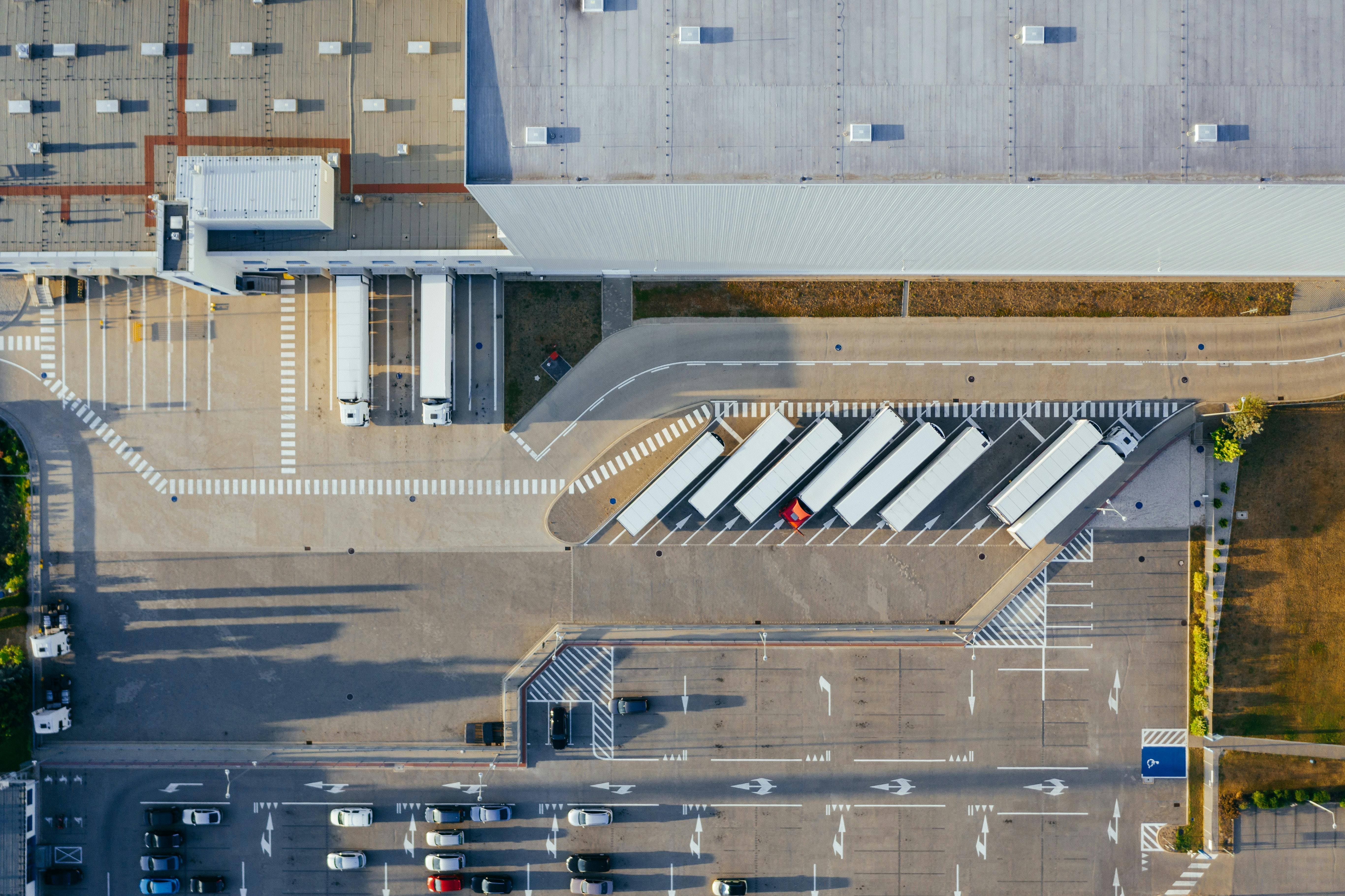 Photo Credits: Marcin Jozwiak
Logistics management requires monitoring multiple activities simultaneously — supply chain, warehousing,  transportation, etc. Dozens of factors can influence the process itself and cause delays. To streamline operations and increase customer satisfaction, industry leaders and decision-makers embrace innovation and evaluate the cost-benefits of using the Internet of Things for logistics process optimization. Let's understand how IoT works in logistics and helps managers enhance efficiency, improve safety and cut operational costs. We will also discuss modern IoT logistics applications and how industry experts implement the technology.
The Internet of Things, among other technologies, provides businesses with tools for planning, monitoring, and heightening the security of all operations.
Why is IoT in the Logistics industry crucial?
If we ask you to list the challenges you struggle with in the logistics space of your business, what would you say? The most common responses, as we understand, will include:
Smooth management of tasks
Error-free data compilation and transmission
Keeping a record of all your documents
Real-time tracking of consignments
These problems are real, and not just you but many of your counterparts face them. But with the advancements in IoT, these struggles will soon be a thing of the past. IoT is crucial as it helps utilize available resources optimally. It reduces human involvement in a task, thus, ensuring error-free work. Furthermore, enabling IoT in your system promotes faster and more accurate analytical solutions. The cost of production goes down drastically, boosting your returns.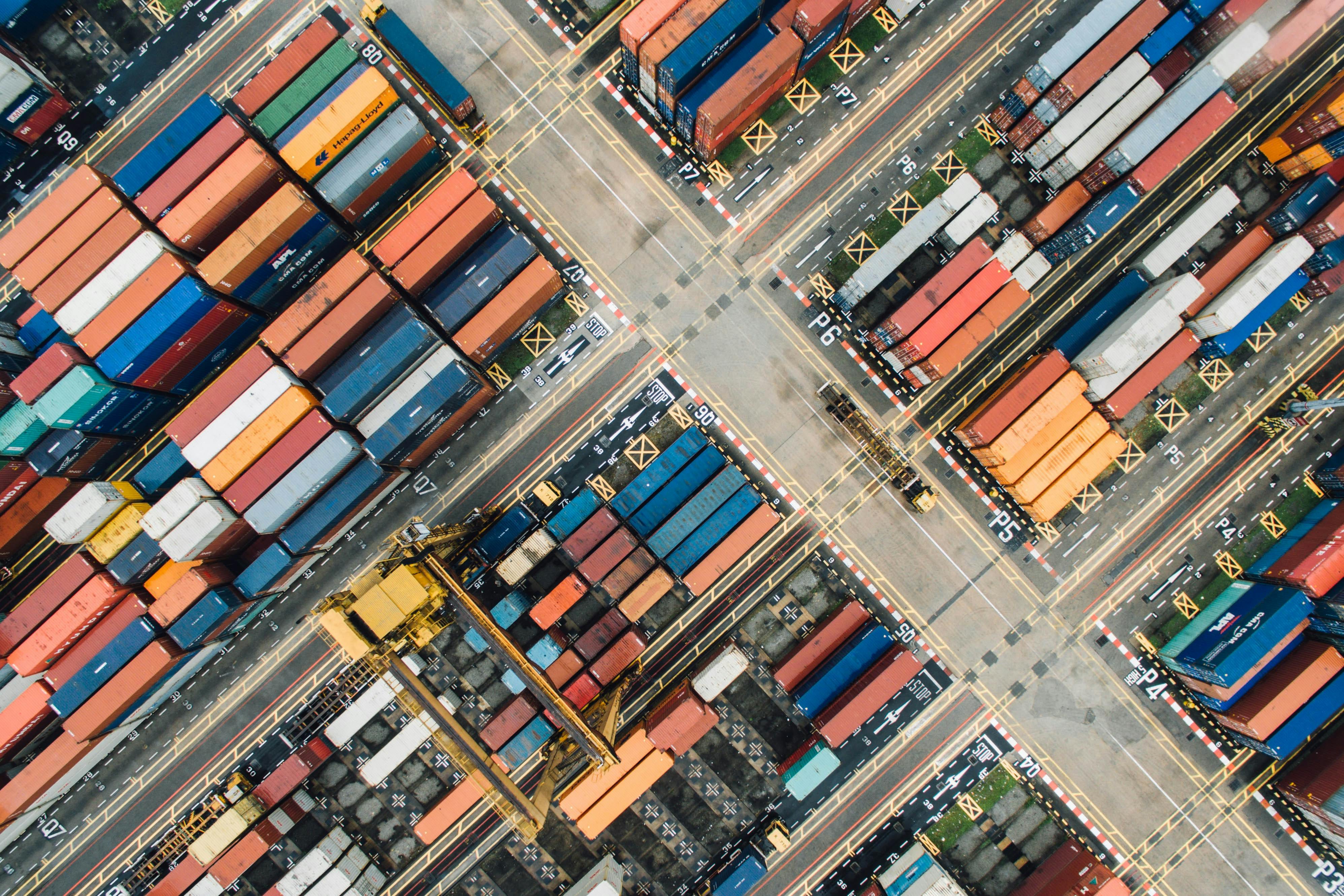 Photo Credits: Chuttersnap
IoT in Logistics is beginning to be widely accepted by industry peers
Integrating IoT in your logistics enhances the overall workflow of your company. It streamlines every task and cost-effectively organizes them.
Statista, considered the leading provider of market and consumer data, has 10 billion devices connected to IoT. The number is said to increase to about 22 billion in the next five years.
Big industries like manufacturing, banking, telecommunications, and transportation are simplifying their work. They make the job more accessible, less expensive, and safer. Thus, it's not surprising that these industries make maximum use of IoT devices.
IoT in logistics consolidates the smooth implementation of several procedures, including:
Creation of purchase orders
Procurement
Transportation
Tracking
Billing and invoicing
Distribution of goods
IoT in logistics is fast becoming an integral part of the shipping industry. Thanks to its wide acceptance by the industry's peers, which consisted mainly of the earlier adopters. Not all companies can afford to enhance their logistics with IoT. But with our IoT Platform, breaking the bank is a thing of the past. You can create a smooth transition from a manual workload to a tech-rich process with the same benefits. 
How does IoT in Logistics work?
Implementing IoT in your logistics will reduce your costs and save time. IoT can do a ton of complex tasks – especially in this industry. Your computer systems are equipped with sensors that enable them to send and receive data and information you need about a shipment. These internet-connected devices are attached to the containers, vehicles, and or sometimes to the cargo itself.
After being implemented, there are three main aspects of how IoT technology works:
Data collection
Environment sensing gadgets and software are installed. IoT technology begins by gathering all kinds of data, in which will simplify the process of gathering information. By collecting the data through IoT, you can track information such as temperature changes, container door open/close status, late in/out site, energy levels, or any unusual activity, all in one place.
Data analysis
Once the data is collected, it's transferred for reporting by the monitoring teams in real-time. The data is automatically analyzed in the proper software, and IoT software gives the results on the spot. For example, they are scanning and finding the best and fastest route for a fuel-efficient shipment. Thus, helping the driver to make an informed decision.
Forecasting/Optimization
After the data is collected and analyzed, they're automatically stored. This is why data is an essential part of the process. You can use this information for research and forecast whenever you want. A critical example is if you know when the container door is open and closed, you can use this data in case of any damage or theft to your goods. Or if the inventory software monitors the data and predicts an increase in demand, warehouses prepare accordingly.

Photo Credits: Jacques Dillies
Where and how to use IoT in Logistics?
A successful logistic operation includes performing every procedure smoothly. It will help you assist your goods in reaching the end customer – in good condition, as planned, and on time. These are the areas in logistics where IoT plays a significant role:
Storage and warehousing
The IoT devices will scan and determine the best layout and configuration of the warehouses. It helps utilize the efficiency of the warehouse storage space, utilities, and labor force. In addition, the sensors monitor the quality and quantity of goods inside the warehouse. This information will help to understand if stuff is left and plan your next move, as well as if something might go wrong if temperature requirements are not as required. You can further report this data to pick-up trucks too.
Inventory management
In logistics, inventory monitoring is essential because overstocking or last-minute stocking can lead businesses to lose a few million by understanding if it's needed to stock up on goods before it runs out or make sure not to reorder the things that are already in excess. The use of IoT solutions will help you monitor the status of your inventory better and more accurately. It will help track goods from when you place an order until you sell them to the final customer, and it also will prevent possible theft or losses and increase the safety of your goods. Moreover, you can expect real-time communication between different stakeholders of your company.
Fleet management
Fleet management is critical when you've loads of tasks to keep an eye on. These tasks vary from vehicle usage, service routes, and schedule maintenance, to name a few. You can save time and money by reducing fleet downtime, planning, and achieving the desired profit margin. By using IoT software, you can receive the following:
Engine Data
Fuel data
Geographical data
Driver behavior data
Auxilary data
Smart containers
Intelligent containers are internet-connected and are equipped with environment-sensing gadgets. For example, smart containers can monitor the temperature or lighting and report the changes. It can automatically adjust it to predetermined levels or even record the door opening/closing status at the exact time.
Container tracking sensors are still the most widely used IoT-driven solution in the logistics industry. It is no surprise since you can easily track your container's location and update yourself in real-time. Furthermore, you can even automate payments and benefit from real-time payment handling. Moreover, with our IoT solution, you can track down your containers and receive real-time tracking events.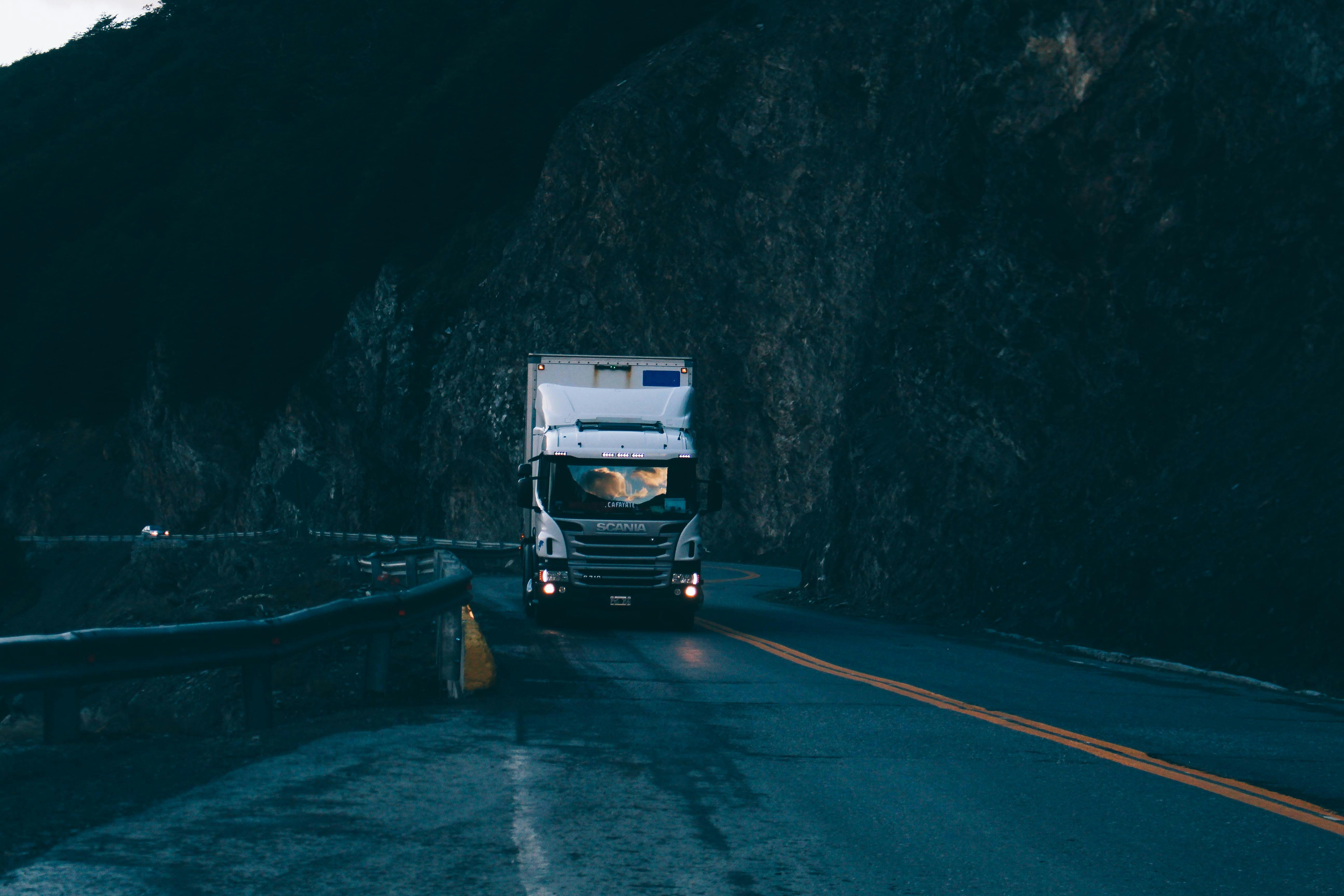 Photo Credits: Seb Creativo
In conclusion, there are many advantages when using the Internet of Things in Logistics. From transferring and receiving error-free data to increasing operational efficiency and saving time, IoT solutions are a boon for your business.
With IoT, it's time to welcome operational efficiency within your company and let the old-school patterns take a backseat.
Contact account manager
No ads or subscriptions