We make IIoT


simpler to deploy

flexible to scale

grow with your business
Emitu IoT platform enables you to gain real-time visibility over your asset operations, their usage, and status.
We do
Simpler IoT.
For real!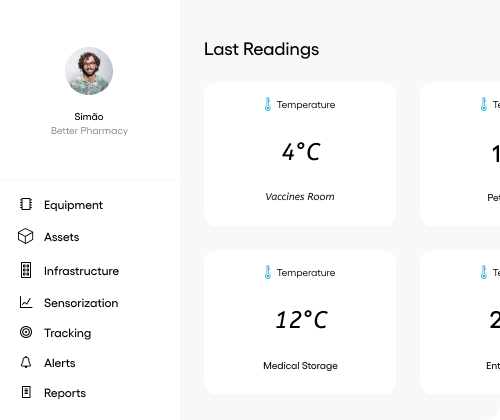 Locate. Monitor.
Measure. Improve.
IoT solutions rely on 4 pillars of value.
Tracking the location of your assets indoor and outdoor.
Sensors can be easily attached to assets, such as equipment, inventory, or buildings to monitor their condition.
With location and monitoring, you can measure your operational processes in real-time.
By getting real-time data on your business processes, you can improve your decision-making.
Advantages of
our IoT Platform
Adaptable
Industrial IoT platform adaptable to many use cases
Headstart
An innovative software architecture to speed up your IoT journey
Customized
Tailored solution to meet your unique business requirements
Partnerships
Partnered with the top tier hardware providers to offer the best devices and sensors for your particular use case
Applications
Multidisciplinary solutions.
Endless applications.
Use Cases
Multiple industries.
Multiple contexts.
Get to know how Emitu can power your IoT deployment with ease,
with a low code and modular approach.
Get started
Digitally transform your
business processes.
Get real-time data
Improve your decision-making by getting real-time data
Save time and reduce your operational costs by getting real-time insights
Designed to adapt to every use case and context in your industry
Get started with our Solutions
Get a headstart with IoT
No need to have a dedicated team and deep tech knowledge to build a working scalable solution
Start with our customized demo to see how fast and scalable it is
Test how your business processes are supported in location and condition-sensing technology
Get started with our Solutions
Adaptable to your vision
Adapt the solution to your project's scope and resources
Match our IoT solution with your company's digital transformation strategy
Start with a proof-of-concept and scale whenever you want.
Get started with our Solutions
Contact account manager
No ads or subscriptions