3 min

Photo Credits: Emitu
From 31 January to 2 February, the world's leading event showcases game-changing solutions and technologies - IoT Solutions World Congress will take place in Barcelona. In this tradeshow, you can explore the potential of new products, services, and business models and understand how these technologies will soon be foundational to your business.
Considering to be the leading event on trends in digital transformation based on disruptive technologies, let's find out which are the top 5 IoT companies exhibiting their products in this outstanding event.
1. IoTsens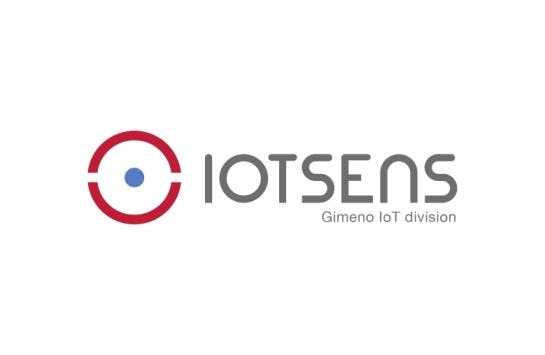 Photo Credits: IoTsens
At IoTsens, they offer the necessary tools to connect the physical world with the digital world through the Internet of Things, Big Data, and Artificial Intelligence technologies to be more efficient, digital, and sustainable. They work in an R&D culture that seeks the continuous optimization of processes to achieve innovations that favor the efficient management of resources and sustainable development. At IoTsens, they are firmly committed to developing innovative technology in their products, responding to their customer's needs, and adding value to their products. Some of their solutions consist: of an end-to-end solution that provides the information needed for intelligent decision-making in urban environments, creating digital, connected, and sustainable ecosystems, or even an integral key for water management in different fields of application to digitizing the processes and achieving greater efficiency in its direction. Among other solutions.
Find IoTsens at Hall 4, Level 0, Street F, Stand 656
2. The Things Industries

Photo Credits: The Things Industries
Things Industries is a well-established LoRaWAN connectivity and services provider. With a global installed base of over 40.000 gateways, >160.000 users, and 500+ enterprise customers, they assume a leading role in the worldwide ecosystem. Their mission? To break down the complexities of LoRaWAN development, allowing for integration and interoperability across the supply chain, and lowering the TCO of LoRaWAN projects. They envision a platform for anyone who wants to become a LoRaWAN expert and build competitive LoRaWAN solutions. Their core product is the LoRaWAN Network Server, which is secure by design, and purpose-built to meet the needs of our customers' global deployments: flexible, scalable, and robust.
Find The Things Industries at Hall 4, Level 0, Street C, Stand 305
3. Emitu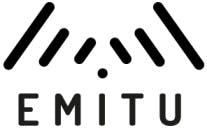 Photo Credits: Emitu
Emitu is an innovative IoT Platform that enables you to build complex real-time solutions while reducing development time from weeks to hours. Through pioneering technology in IoT platforms, Emitu offers customization possibilities never seen before. Powered by low code, Emitu's Smart Template allows complete, functional, and reusable IoT use case designs and provides a starting point for further customizations, making development 10x faster. A brand-new degree of control makes IoT as flexible as your ideas go. Adjustments can be made at any point as your business changes and new needs arise, from changing visuals, dashboards, and languages to adding services, rules, and automation. It also allows you to define custom data, logic, and device configurations or even extend security parameters and usage limits. We enable IoT developers across different industries, such as Manufacturing, Logistics, Smart Buildings, Utilities, Healthcare, and Cold-chain, to deploy simpler but effective IoT solutions.
Find Emitu at Startup Pavilion Booth nº E551.
4. thethings.iO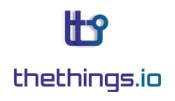 Photo Credits: thethings.iO
thethings.iO presents itself as the most simple enterprise IoT platform. Companies developing new hardware have a lot to do - design, prototype, manufacture, build the app and set the cloud platform to store the data, all from scratch. thethings.iO significantly reduces the time and cost of this process while offering companies and developers a serverless solution with increased functionalities. This frees product companies to focus on what they do best: build awesome new things and sell them.
Find thethings.iO at Hall 4, Level 0, Street F, Stand 635
5. WATTECO

Photo Credits: WATTECO
WATTECO is a French company specializing in the capture of physical quantities and environmental data related to the industry, buildings, transport, and in the wireless transmission of this information over long range, low bit rate, low power radiofrequency networks - LPWAN - such as private or public LoRaWAN® and SigFox, IoT networks. WATTECO offers two ranges of energy-autonomous transmitters for LoRaWAN and SigFox networks.
Find WATTECO at Hall 4, Level 0, Street D, Stand 421
These are just some companies that will be exhibiting at this leading event. If you are interested in visiting this fantastic event, we have 20 free tickets to deliver. You can email us at [email protected] to ask for them.
Contact account manager
No ads or subscriptions