3 min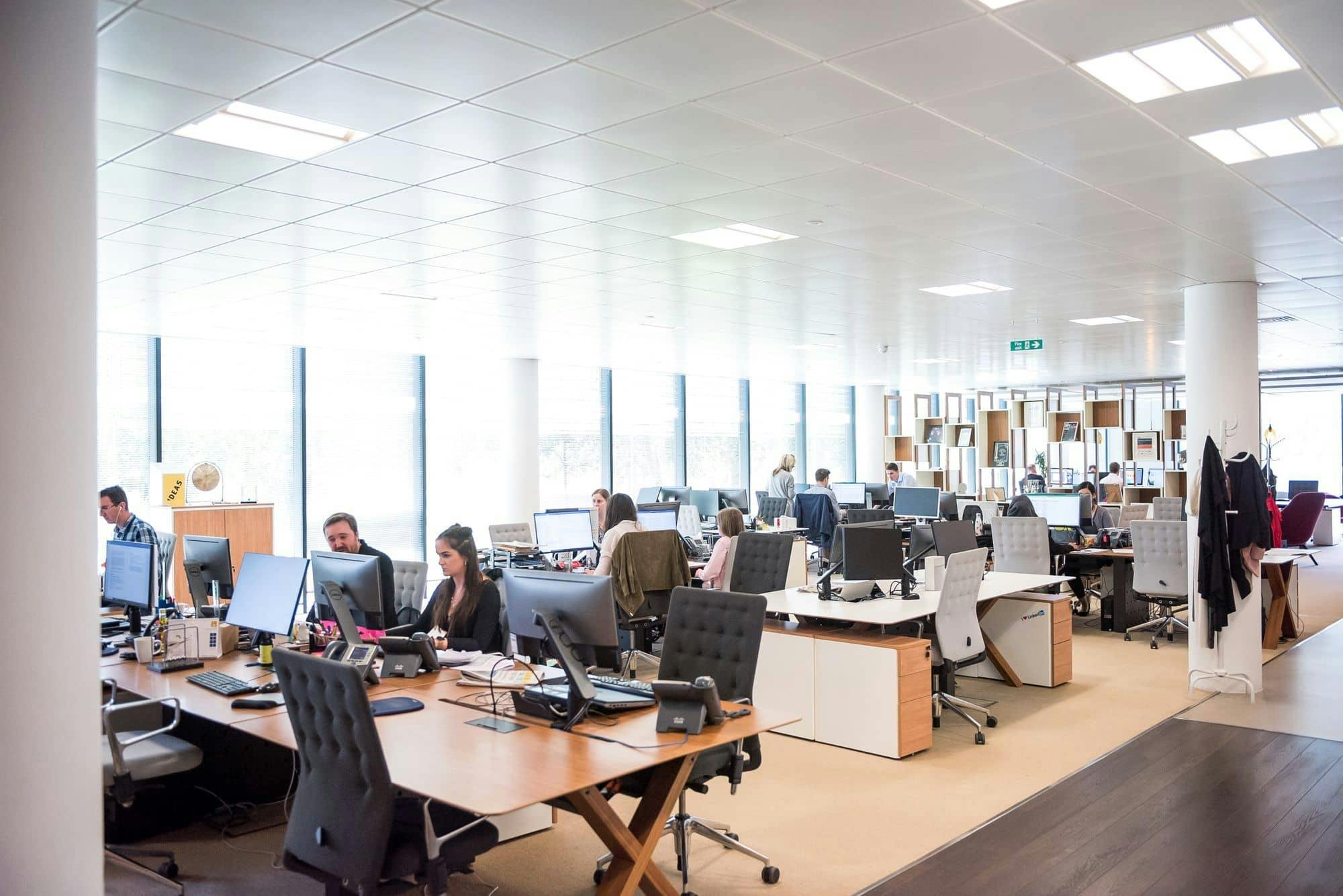 The pandemic has brought us so many challenges, of which some could be the foundation to build a better and stronger society and community. It shed light on some areas of our daily lives that were somehow hidden in the hustle and bustle of city life, like air quality and hygiene of buildings. Many people have become increasingly conscious of the importance of overall health and wellness not because of the actual COVID-19 pandemic but due to the awareness of germ, virus transmission, and the overall quality.
This made many business owners ask a critical question: should we transform our buildings into smart buildings to be safer for everyone? After observing the impact of the pandemic firsthand, it is obvious that much of the attention is turning to the environmental impact and undoubtedly towards smart buildings. This is because the workforce, more than ever, is more conscious of the impact of air quality on their health. Yet, the realization that CO2 is a silent enemy in the workplace needs to be well-communicated.
After all, what is Indoor Environmental Monitoring, how can we measure it, and what benefits can it bring to employers and employees?
Indoor environmental monitoring provides real-time information about the quality of the air in the buildings. With IoT, you can receive valuable information and set alarms so that you get notified when some standards rise to unsafe levels. It also provides information about how those levels can change over time. These features help prevent potential dangers and make it easier to prevent health hazards throughout the building, such as detecting a high quantity of particles in the air, CO2 levels, temperature, and humidity.
One of the major impacts of the pandemic has been changing the workplace and working from home (at least for the jobs that were possible). This transition has allowed people to experience a different work setting and its impact on their health. Organizations do not know much about their indoor air quality and the pollution of congested rooms with several people regarding general office standards. This comes to the attention of the people while working from home. As a result, the workforce is more conscious of how an office environment can impact their overall well-being and possible challenges, such as lung problems and breathing problems.
Based on an HBR article titled "Stale Office Air Is Making You Less Productive," there is also some evidence that fresh air is necessary for optimal performance in the workplace. After all, employees who work in overcrowded offices or attend long meetings in poorly ventilated rooms are likely to experience high concentrations of CO2, which side effects are harmful to health.
Therefore, employees demand a healthier work environment to feel safe and improve their working conditions. That is what differentiates a normal work environment from highly in-demand companies, which consider the health and wellbeing of their employees.
Bearing this in mind, and for the years to come, companies will be considering how to improve their buildings and moving towards smart buildings, which consists of adding indoor environmental monitoring that offers solutions to improve their employees' experience.
With this solution, employers effectively track various conditions throughout the building with an environmental monitoring system, including temperature and humidity. For example, if the temperature drops below the comfortable range, employees can struggle with decreased motivation and productivity. In another example, if there is an excess of humidity, employees can also become physically uncomfortable, making it difficult to work. Moreover, environmental monitoring ensures that the building does not have dangerous conditions, including high levels of particles in the air, that could potentially impact employee health.
With an IoT solution, it is also possible to track the changes in air quality over time and make the necessary changes to keep the pipes and heating, ventilation, and air conditioning in good condition which will improve everyone's health while working in the office.
In the event of an emergency, when indoor air quality changes dramatically, especially if the space sees a marked increase in CO2 production or a sudden decrease in air quality, an emergency call can be triggered and it must proceed to evacuate the building quickly. Otherwise, you can enable an immediate increase in ventilation in specific areas to protect your staff and prevent serious incidents.
The bottom line is that there are numerous benefits to creating smart buildings allied to such solutions. The objective is to transform your current office building into the next level of the workplace. Are you ready to embrace the future and protect the health and wellness of your employees today?
Contact account manager
No ads or subscriptions